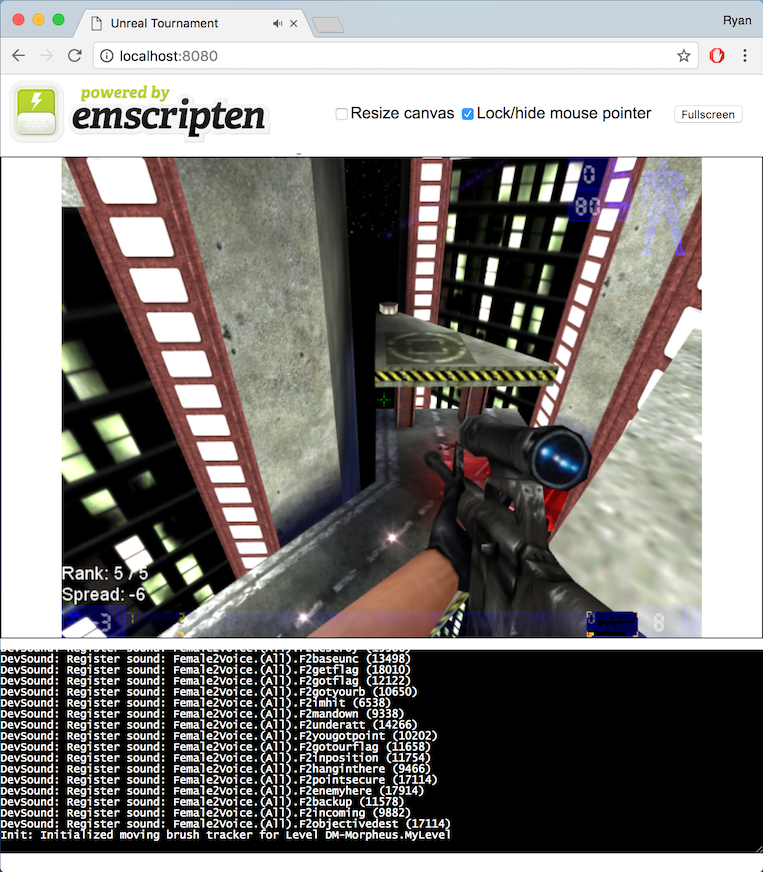 HEY. Did you know I have a Patreon page that funds fun projects like this? Throw in a buck.
UT99/emscripten
A few warnings:
This is a 100 to 200 megabyte download, depending on what compression your browser supports, in case you want to back out now.
This is known to work on: Firefox, Google Chrome (desktop), Google Chrome (recent versions of Android), Microsoft Edge (Windows 10 Creators Update or later), Safari (desktop, 10.1 or later).
This is known NOT to work on: Mobile Safari, Microsoft Edge before the Windows 10 Creators Update, Internet Explorer.
This is just the intro flyby to show it works. The whole game is not included because it's a big download and not mine to give out.
Since there are files missing, the main menu crashes if you try to start a game. This is known.
The framerate could be much better with a rewritten renderer, but right now it's using the original fixed-function OpenGL code here.
This was built with Emscripten, SDL2, and Regal.
This wasn't done by Epic Games, and no one is selling/shipping/supporting this. It was just for fun. Don't bother Epic about it.
Did you know that the latest Unreal Tournament game is being developed as free-to-play open source? Check that out here!
You can find me on Twitter: @icculus.
--ryan.